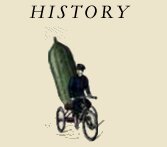 "It is true, the spoken word enlightens both the spirit and the soul. Indeed, the HENDRICK'S Master Distiller can often be heard talking at length to her 'two little sweeties' – the delightful and peculiarly small copper pot stills from which the most unusual gin flows."
ADVENTURES IN DALI LAND
With Meredith Etherington-Smith
Thursday the 10th November 2011
Doors at 6 pm, Show commences at 7 pm
CANCELLED

When Salvador Dal met Sigmund Freud, his great hero, in London in 1938, little was said. Freud was suffering from cancer of the mouth; speech tired him, and Dali sketched furiously throughout the allotted time. But eventually the old man whispered in German to Dali's companion, Edward James: 'That boy looks like a fanatic. Small wonder they have civil war in Spain if they look like that.'
Meredith Etherington-Smith, author of Hard Masks and Soft Watches - the definitive Dali biography, will explore the life of the Surrealist par excellence. "The difference between me and the other surrealists", he once said, "is I am a Surrealist."
Meredith Etherington-Smith
In the 1970s she became London editor of Paris Vogue and editor of GQ Magazine in the US. Returning to London in the early 1980s she wrote for many national and international magazines and newspapers including The Times and The Daily and Sunday Telegraphs and The New York Times, before becoming Deputy and Features Editor of Harpers & Queen Magazine in 1983.
Since the early 1990s Meredith has written about modern and contemporary art. Founding Director of Art Fortnight London, and past editor of Art Review, she is currently editor-in-chief of Christie's Magazine and London editor of artinfo.com.




Talks at 11 Mare Street - please click here to buy tickets