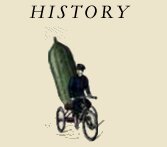 "It is true, the spoken word enlightens both the spirit and the soul. Indeed, the HENDRICK'S Master Distiller can often be heard talking at length to her 'two little sweeties' – the delightful and peculiarly small copper pot stills from which the most unusual gin flows."
VINTAGE HAIRSTYLE WORKSHOP
With Windle and Moodie
£30 for a half hour lesson
From victory rolls to braids, chignons to ringlets, bouffants to buns, beehives to curls, finger waves to fontanges; come and receive the finest one-on-one tuition in the hairstyle of your dreams. Learn how to create any style of your choice, not only ready in time for you to look your best at the Orphanage September Masked Ball, but also as a skill for life.

A once in a lifetime opportunity to receive an expert lesson from one of the award-winning 'Windle and Moodie' staff in Covent Garden.
Once purchased, a ticket can be reimbursed at an appointment time to be booked with the salon. Or alternatively, come and get your hairstyled on Saturday the 17th of September, ready in time for the ball.
"My measure of a great hair cut: when I can get up in the morning, brush my hair and look ready to face the world. That is what I get every time when Paul Windle cuts my hair"
- Bianca Jagger


Workshops at Windle and Moodie - 41 Shorts Gardens, London WC2H 9AP - please click here to buy tickets