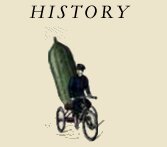 IMAGE: This Fatal Subject
Silicone, animatronic mechanism, mixed media - Lifesize - 2009 by workshop teacher Eleanor Crook
Wax Wound Workshop
with medical artist Eleanor Crook
2nd June 2013, 1 to 5pm
Ticket price £120 - all materials included

The practice of wax modelling can be traced through the Middle Ages, when votive offerings of wax figures were made to churches. The memory and lineaments of monarchs and great personages were preserved by means of wax masks. Today The versatility, translucency, and textural capabilities of wax has made it an attractive medium to a wide variety of artists - painters, sculptors, photographers, collage and fiber artists have all been enticed to experiment with wax.
In this four hour workshop, acclaimed sculptor Eleanor Crook will guide you in creating your very own wax wound as an introduction to this ancient art. Crook has lent her experience to professionals ranging from forensic law enforcement officers to plastic surgeons, so is well placed to help you make a horrendously lifelike scar, boil or blister.

Eleanor Crook
Eleanor Crook trained in sculpture at Central St Martins and the Royal Academy and makes figures and effigies in wax, carved wood and lifelike media. She has also made a special study of anatomy and has sculpted anatomical and pathological waxworks for the Gordon Museum of Pathology at Guy's Hospital, London's Science Museum, and the Royal College of Surgeons of England. She exhibits internationally in both fine art and science museum contexts. She learned the technique of forensic facial reconstruction modelling from Richard Neave and has demonstrated and taught this to artists, forensic anthropology students, law enforcement officers and plastic surgeons as well as incorporating this practice in her own sculpted people.

The Last Tuesday Society is honoured to house this exhibition and lecture series cultivated in collaboration with Joanna Ebenstein of the rightfully venerated 'Morbid Anatomy' Library, Museum & Blog.


Talks take place at The Last Tuesday Society at 11 Mare Street, London, E8 4RP - please click here to buy tickets