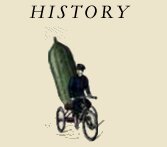 "It is true, the spoken word enlightens both the spirit and the soul. Indeed, the HENDRICK'S Master Distiller can often be heard talking at length to her 'two little sweeties' – the delightful and peculiarly small copper pot stills from which the most unusual gin flows."
Eleanor Crook on Plastic Surgery of the World Wars.
Sunday 30th September 2012
Doors at 6 pm, Workshop commences at 7 pm
The rifles used in the First World War fired low-velocity bullets that were sufficient to cause tissue damage, splinter bone, and tear away flesh, but unlike high-velocity bullets, would not cause the energy waves that result in instant
death. As a result many young men survived the war with appalling facial injuries.

Independently, surgeons in France (Morestin), England (Gillies), and Germany (Esser), began to develop techniques and procedures to reconstruct the face. These included methods of moving skin and tissue from one place to another and replacing and building up tissue where it had been lost or damaged. The repair and reconstruction of damaged tissue was also applied to limb injuries and burns.

During the Second World War, Harold Gillies and Archibald McIndoe established a specialized plastic surgery unit at East Grinstead Hospital, to treat injured servicemen and civilians. Their work on the faces and hands of burnt airmen marked a significant advance in medicine that was accompanied by
other enormous advances, such as the ability to transplant the cornea and restore sight. The so-called 'Guinea Pig Club' still exists today, and a dwindling number of surviving Royal Air Force pilots attest to the remarkable skills of these early pioneers.


Eleanor Crook trained in sculpture at Central St Martins and the Royal Academy and makes figures and effigies in wax, carved wood and lifelike media. She has also made a special study of anatomy and has sculpted anatomical and pathological waxworks for the Gordon Museum of Pathology at Guy's Hospital, London's Science Museum, and the Royal College of Surgeons of England. She exhibits internationally in both fine art and science museum contexts. She learned the technique of forensic facial reconstruction modelling from Richard Neave and has demonstrated and taught this to artists, forensic anthropology students, law enforcement officers and plastic surgeons as well as incorporating this practice in her own sculpted people. Eleanor is artist in residence at the Gordon Museum of Pathology, a member of the Medical Artists' Association, runs a course in Anatomy drawing at the Royal College of Art and lectures on the M. A. Art & Science course at Central St Martins School of Art in London.
The Last Tuesday Society is honoured to house this exhibition and lecture series cultivated in collaboration with Joanna Ebenstein of the rightfully venerated 'Morbid Anatomy' Library, Museum & Blog.

Talks at 11 Mare Street - please click here to buy tickets