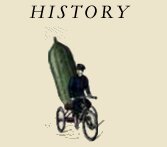 "It is true, the spoken word enlightens both the spirit and the soul. Indeed, the HENDRICK'S Master Distiller can often be heard talking at length to her 'two little sweeties' – the delightful and peculiarly small copper pot stills from which the most unusual gin flows."
The Baron de Rede

With Hugo Vickers
14th November 2012
Doors at 6 pm, Show commences at 7 pm

No novelist could have invented the Baron de Rede. Slight, preposterously elegant and as beautifully mannered as he was immaculately dressed, he was the consummate aesthete. He was also notorious--the homme fatale who so beguiled the Chilean millionaire Arturo Lopez-Willshaw when the latter first caught sight of him in a New York restaurant in 1941 that he offered him $1 m to return to Paris with him and his wife. It was an offer that the all but destitute Alexis de Rede, the son of an ennobled but bankrupt Jewish businessman, was not to resist. When his protector died he was left half his fortune. His was a hedonistic life of high-society pleasures, all beautifully choreographed.

By his own reckoning, de Rede (1922-2004) was self-centered, impatient, indifferent to affection, unimpressed by royalty and always, as he famously told the wife of the mayor of Paris one night at dinner at the Elysee Palace, très occupé doing nothing. His life was dedicated to manners, protocol, museum-quality collecting and entertaining on a huge and hugely imaginative scale. As de Rede had the money to support his pastimes and was not shy about spending it, doing rien wasn't an empty threat.
Hugo Vickers
Hugo Vickers is a writer and broadcaster, who has written biographies of many twentieth century figures, including the Queen Mother, Gladys, Duchess of Marlborough, Cecil Beaton, Vivien Leigh, a study of Greta Garbo, Alice, Princess Andrew of Greece, and his book, The Private World of The Duke and Duchess of Windsor was illustrated with pictures from their own collection. Mr Vickers's book, The Kiss - The Story of an Obsession won the 1996 Stern Silver Pen Award for Non-Fiction.





Talks at 11 Mare Street - please click here to buy tickets