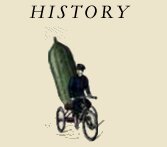 "It is true, the spoken word enlightens both the spirit and the soul. Indeed, the HENDRICK'S Master Distiller can often be heard talking at length to her 'two little sweeties' – the delightful and peculiarly small copper pot stills from which the most unusual gin flows."
IN SEARCH OF UTOPIA
The world's most extraordinary communities
with David Bramwell
Thursday the 24th of November 2011
at Paradise by Way of Kensal Green
Doors at 6 pm, Show commences at 7 pm

Outstanding Theatre Award 2008 (Fringe Review)
Best Comedy Award 2009 (Brighton Fringe Festival)
BBC Radio 3 commission 2010
Critics Choice for the Guardian, Independent and Radio Times
"A remarkable storyteller" Radio Times
A NEW STORYTELLING-THEATRE SHOW FROM AWARD-WINNING PERFORMER DR BRAMWELL
In 2007, after being dumped by his long-term girlfriend, David Bramwell took a year off life and decided to travel through Europe and America in search of utopia. He visited an anarchist community in the heart of Copenhagen, an S&M kingdom in the Czech Republic and a spiritual caravan site in Scotland. In America he came to blows with the creator of an incredible futuristic city being built in the Arizona desert and thought he had found paradise in Big Sur's Esalen, a 'centre for human potentiality', dreamed up by Aldous Huxley. Then there was Damanhur, a science fiction-style community in the Alps with an underground temple the size of St Paul's Cathedral, a village of tree houses and a 'fully-functioning time machine' operated by a man called Gorilla Eucalyptus.
Bramwell returned from his travels inspired and provoked by the communities singular approaches to sexuality, communal living and lifestyle.
While full of humour, mischief and entertaining anecdotes about his adventures, the Number Nine Bus to Utopia is also a genuine desire to inspire audiences with ideas for how to transform their own city lives and ends with the unveiling of Bramwell's own plans for turning his hometown of Brighton into his own utopia!

This talk takes place in Paradise (conveniently located at 19 Kilburn Lane, Kensal Green, London, W10 4AE)