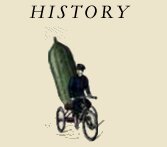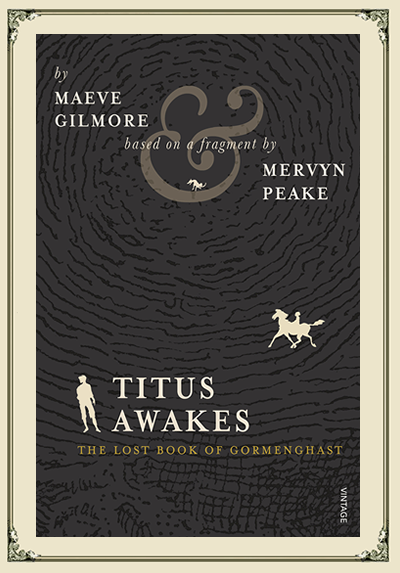 "It is true, the spoken word enlightens both the spirit and the soul. Indeed, the HENDRICK'S Master Distiller can often be heard talking at length to her 'two little sweeties' – the delightful and peculiarly small copper pot stills from which the most unusual gin flows."
TITUS AWAKES LAUNCH
The Lost Book of the Gormenghast Series
With Sebastian Peake
Saturday the 9th July 2011
4 until 8 pm
To secure a signed copy of the book, please pre-order from here and collect at the event. The launch is free but requires an RSVP to

To celebrate the centenary of Mervyn Peake's birth on 9th July 1911, Viktor Wynd Fine Art Inc is delighted to host the launch of Titus Awakes, the recently rediscovered sequel to the Gormenghast Series, at this exhibition opening exactly 100 years later. The fourth installment in the Gormenghast saga continues the story of Titus, the 77th Earl of Groan, as he wanders in the modern world and finds his final resting place in Sark.
The Gormenghast series is often wrongly called a trilogy, but was in fact intended to be a longer series, charting Titus's life from cradle to grave. Titus Awakes was written by Maeve Gilmore shortly after her husband's death from Parkinson's Disease in 1968, and is formed from a page and a half of fragmented notes that Peake left to her, detailing how he wanted the story to continue. Maeve died in 1983 and the existence of her manuscript, handwritten in brown ink on four exercise books, remained unknown until Sebastian Peake's daughter discovered them in the attic of the family home.
Sebastian Peake believes that the ending of Titus Awakes shows Titus return to Sark in the Channel Islands, where they had lived in the 1940s and "where the family was at its happiest." He has said that, "Titus metamorphosises into Mervyn Peake and comes home to where he wants to be." Sebastian believes that his mother penned the story partly because she was so involved in Peake's writing, and partly as a cathartic exercise to release her husband from the bonds of the disease that had blighted the last decade of his life and prevented him from continuing the tale.
The opening will be in the presence of Sebastian Peake who will be giving a reading from Titus Awakes, as well as signing copies.

This will also mark the opening of the Mervyn Peake and Maeve Gilmore Exhibition as part of Viktor Wynd Fine Art Inc.
Authors' Biographies

Maeve Gilmore was a writer and painter. She married Mervyn Peake in 1937. She is the author of A World Away: Memoir of Mervyn Peake

Mervyn Peake was born in 1911 in Kuling, Central Southern China, where his father was a medical missionary. His education began in China and then continued at Eltham College in South East London, followed by the Croydon School of Art and the Royal Academy Schools. Subsequently he became an artist, married the painter Maeve Gilmore in 1937 and had three children. During the Second World War he established a reputation as a gifted book illustrator for Ride a Cock Horse (1940), The Hunting of the Snark (1941), and The Rime of The Ancient Mariner (1943). Other books include Alice's Adventure's in Wonderland and Grimm's Household Tales (both 1946) and Treasure Island (1949).Titus Groan was published in 1946, followed in 1950 by Gormenghast. Among his other works are Shapes and Sounds (1941), Rhymes Without Reason (1944), Letters from a Lost Uncle (1948) and Mr Pye (1953). Titus Alone was published in 1959. Mervyn Peake died in 1968.




Launch at 11 Mare Street - please click here to buy tickets