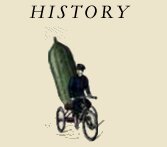 "It is true, the spoken word enlightens both the spirit and the soul. Indeed, the HENDRICK'S Master Distiller can often be heard talking at length to her 'two little sweeties' – the delightful and peculiarly small copper pot stills from which the most unusual gin flows."
TANTRIC SEX: An Avenue to Pleasure
With Angel Shakti
Thursday the 1st of December 2011
PLEASE NOTE THERE HAS BEEN A CHANGE OF VENUE FOR THIS EVENT. It will now take place at the Westbury Bar, 34 Kilburn High Road, London, NW6 5UA
Doors at 6 pm, Talk commences at 7 pm

Tantra is an ancient spiritual tradition where expanded orgasm is considered a direct path to spiritual enlightenment.Tantra pre-dates Hinduism and Buddhism, but still exists in India and Tibet alongside these mainstream religions. The Western world on the other hand has a disfunctional relationship with sex, but returning to the ancient wisdom of tantra teaches us how to embody the divine within ourselves and to use our sexuality with awareness for expansion and pleasure. In her lecture, Angel will introduce a few of the techniques and explore how Tantra empowers us to open to bliss through the mindful use of our sacred sexuality.

Angel Shakti
Angel Shakti is an intuitive counsellor, bodyworker and energy healer. Special features of her work are her psychosomatic - psychosexual approach, and her own highly effective Trance-Bodywork and Associative Bodily Re-patterning applications. In general, she draws from psychotherapeutic and hypnosis methodologies, vibrational healing techniques, including sounding and vocalising, various types of massage, bodywork and bioenergetics, and shamanic, meditative, taoist and tantric practices. She is a Master Teacher/Practitioner in the Usui Reiki tradition, and joined SQ-Wellness as a Rising Star Practitioner in 2009. In 2011 she was initiated into the Munay-Ki Rites (Teacher level) and offers healing rites and initiations for clients and anyone wishing to train.

This talk takes place at Westbury Bar, 34 Kilburn High Road, London, NW6 5UA.