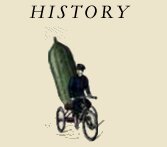 "It is true, the spoken word enlightens both the spirit and the soul. Indeed, the HENDRICK'S Master Distiller can often be heard talking at length to her 'two little sweeties' – the delightful and peculiarly small copper pot stills from which the most unusual gin flows."
SYMPOSIUM
Good Neighbours: Faeries, Folklore, Art of Tessa Farmer
Brought to you by Tessa Farmer, Strange Attractor and The Last Tuesday Society

Saturday the 1 October 2011
11am til 7pm

Join us for a day of presentations, readings, films, and discussion. Contributions will include acclaimed artist Tessa Farmer personally introducing her most recent work. Author of The Friends of Arthur Machen, Gwilym Games, will look at the motif of faeries in work of Arthur Machen, great-grandfather of Tessa Farmer. Jeremy Harte, member of of the Folklore Society and author of Explore Fairy Tradition, will consider faeries and otherness. Petra Lang Berdt, author of Animal Art, will discuss the art of taxidermy. Author of Reading Boyishly, Carol Mavor, will read a dark faery tale. Catriona Mcara, editor of Anti-Tales: The Uses of Disenchanment, will examine the films of Tessa Farmer. Diane Perkiss who penned At The Bottom of the Garden will survey the changing face of the little people. Chancellor of The Last Tuesday Society, Viktor Wynd, will be reading classic short faery tales.



Talks at 11 Mare Street - please click here to buy tickets