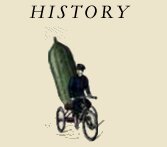 "It is true, the spoken word enlightens both the spirit and the soul. Indeed, the HENDRICK'S Master Distiller can often be heard talking at length to her 'two little sweeties' – the delightful and peculiarly small copper pot stills from which the most unusual gin flows."
'She Healed Their Bodies With Her White Hot Passions': The Role of the Nurse in Romantic Fiction with Natasha McEnroe
Illustrated lecture Natasha McEnroe, Director of the Florence Nightingale Museum
23rd June 2013
Doors at 6:30 / Talk begins at 7:00 pm
Ticket price £7

"She stood by, handing him the required instruments while he stitched up an ice-pick stabbing that had by some miracle barely missed a woman's heart. She heard the woman's thick voice as she went under the anaesthetic: 'My man didn't really mean to hurt me, Doc. He was just mad account of I didn't have him a meat supper when he got home from work.'" [Society Nurse, 1962].
Under such dramatic circumstances, it is no wonder that passion flares between the beautiful young nurse and her handsome doctor colleague. The figure of the nurse in romance fiction is a powerful one, her starched white apron covering a breast heaving with suppressed emotion. Victorian portrayals of the nurse show either a drunken and dishonest old woman or an angelic and devoted being, which changes to a 20th-century caricature just as pervasive – that of the 'sexy nurse'. In this talk, Natasha McEnroe will explore the links between the enforced intimacy of the sickroom and the handling of bodies for more recreational reasons.

Natasha McEnroe
Natasha McEnroe is the Director of the Florence Nightingale Museum. Her previous post was Museum Manager of the Grant Museum of Zoology and Comparative Anatomy and Curator of the Galton Collection at University College London. From 1997 – 2007, she was Curator of Dr Johnson's House in London's Fleet Street, and has also worked for the National Trust and the Victoria & Albert Museum. Natasha has lectured widely at venues including the Royal Society, the British Museum and the Hunterian Museum.

Talks take place at The Last Tuesday Society at 11 Mare Street, London, E8 4RP - please click here to buy tickets