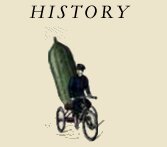 "It is true, the spoken word enlightens both the spirit and the soul. Indeed, the HENDRICK'S Master Distiller can often be heard talking at length to her 'two little sweeties' – the delightful and peculiarly small copper pot stills from which the most unusual gin flows."
ROLE MODELS
With John Waters
Thursday the 26th May 2011
Doors open at 6.30 pm

John Waters and the Last Tuesday Society invite you to join them in celebrating the launch of his latest book.

Please click here to buy a signed copy of Role Models
- To be collected on the 26th May -

From the incomparable John Waters, renowned cult film director,
artist and writer, Role Models is a paean to the power of subversive
inspiration that will delight, amuse, enrich and happily horrify readers everywhere.
A self-portrait told through intimate and literary profiles of his favourite personalities – which range from the
famous to the unknown –John Waters invites readers to appreciate some of the figures who helped him formhis own brand of neurotic happiness.

Among many others, Role Models features Waters' musings on Johnny Mathis, Comme Des Garcons founder Rei Kawakubo, actress Patty McCormack, writers Tennessee Williams, Lionel Shriver and Ivy Compton-Burnett, insane martyr Saint Catherine of Siena, English novelist Denton Welch, ex-Manson follower Leslie
van Houten, lesbian stripper Zorro, artist Cy Twombly and outsider pornographers Bobby Garcia and David
Hurles.
From the sublime to the extreme, Role Models is a personal invitation into one of the most unique, perverse and
hilarious artistic minds of our time.

Please RSVP to:


Please click here to buy a signed copy of Role Models
- To be collected on the 26th May -