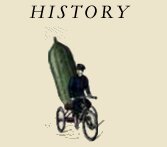 "It is true, the spoken word enlightens both the spirit and the soul. Indeed, the HENDRICK'S Master Distiller can often be heard talking at length to her 'two little sweeties' – the delightful and peculiarly small copper pot stills from which the most unusual gin flows."
Quentin Crisp
with Andrew Barrow
Tuesday 26th June 2012
Doors at 6 pm, Talk commences at 7 pm

Andrew Barrow first met Quentin Crisp at a showbiz cafe in London's West End in January 1967, and remained in close contact with him until his death in 1999. His book Quentin & Philip (2002) celebrated the interlocked lives of Quentin Crisp and the equally outlandish Philip O'Connor. He will talk about Quentin's wit and wisdom, and heroic life as one of the greatest eccentrics of the 20th century, offering a captivating insight into the man behind the mask.


Andrew Barrow
Andrew Barrow is a writer, artist, social climber and name dropper. His novel The Tap Dancer won the 1993 Hawthornden Prize. His artworks hang in the collections of Sol Campbell, Sir Paul Smith and Craig Brown.He has lectured on Quentin Crisp at the Purcell Room, the Conway Hall- and the kitchen sink.
Talk takes place at The Last Tuesday Society at 11 Mare Street, London, E8 4RP - please click here to buy tickets