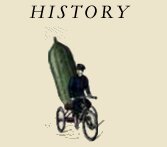 "It is true, the spoken word enlightens both the spirit and the soul. Indeed, the HENDRICK'S Master Distiller can often be heard talking at length to her 'two little sweeties' – the delightful and peculiarly small copper pot stills from which the most unusual gin flows."
Mark Pilkington on 'Royal Raymond Rife and his Oscillating Beam Ray'.
Thursday 27th September 2012
Doors at 6 pm, Talk commences at 7 pm
In the early 1930s, Dr Royal Raymond Rife, an American optics engineer, claimed to be achieving theoretically impossible optical magnifications of over 30,000 times - 10 times more powerful than today's best microscopes.
Soon after, Rife announced that he could destroy bacteria by blasting them with electromagnetic waves oscillating at frequencies specific to each target organism. According to his supporters, Rife cured significant numbers of people infected with a number of common but dangerous infections, including typhoid, salmonella and influenza. But his most controversial claim was that his device could kill the virus-like organisms, which he dubbed "BX", responsible for cancer. Rife and his team claimed to have cured 15 "hopeless" cancer patients after 60 days' treatment.
Rife's ray tube system was installed in several clinics and his results were corroborated by numerous scientists and doctors. In 1939 he was invited to address the Royal Society of Medicine, which had also approved his findings, and he subsequently formed the Rife Ray Beam Tube Corporation, to build models for hospitals and clinics.
But with the death of one of his key supporters, Rife found himself under sudden and prolonged assault from the American Medical Association, who banned use of his beam ray to treat patients. Within a year the dream was over, Rife a broken man. To this day it remains unclear why the AMA turned on Rife, a pharmaceutical conspiracy being an obvious, if paranoid conclusion.
Mark Pilkington is a writer, publisher, curator and musician with particular interest in the fringes of knowledge, culture and belief. Mark runs Strange Attractor Press and his writing has also been published in numerous magazines and anthologies, including The Anomalist, Fortean Times, Frieze, Sight & Sound, The Wire, the Time Out Book of London Walks Vol.2 and London Noir.

The Last Tuesday Society is honoured to house this exhibition and lecture series cultivated in collaboration with Joanna Ebenstein of the rightfully venerated 'Morbid Anatomy' Library, Museum & Blog.

Talks at 11 Mare Street - please click here to buy tickets