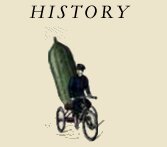 "It is true, the spoken word enlightens both the spirit and the soul. Indeed, the HENDRICK'S Master Distiller can often be heard talking at length to her 'two little sweeties' – the delightful and peculiarly small copper pot stills from which the most unusual gin flows."
PANTIES INFERNO
The Life and Times of Paul Raymond, Soho's Billionaire King of Burlesque - Paul Willetts in conversation with Marc Glendening
Wednesday 9th March 2011
Doors at 6 pm, Show commences at 7 pm

"Any normal, healthy chap likes to see a pretty girl without any clothes on." - Paul Raymond
For almost forty years, Paul Raymond was one of Britain's most scandalous celebrities. Best known as the owner of the Raymond Revuebar, a world famous strip-club frequented by the Beatles, Frank Sinatra and the Krays, he enjoyed equal success as a theatre impresario, property magnate and porn baron. Paul Willetts will discuss his atmospheric and amusing book, following Raymond from his strict Catholic upbringing to his death in 2008, by which time his isolation, paranoia and extreme wealth had earned him the reputation as England's answer to Howard Hughes.
Paul Willetts
Paul Willetts is the author of two previous works of non-fiction, Fear and Loathing in Fitzrovia and North Soho 999, the latter described by Mark Gatiss as "absolutely gripping". His journalism has appeared in The Guardian, The Daily Telegraph, The TLS, The Spectator and other publications. "Not since John Dickie's Cosa Nostra have I read anything that exerts such hypnotic fascination for its sometimes repellent subject." (The Observer)

Talks at 11 Mare Street - please click here to buy tickets