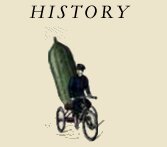 "It is true, the spoken word enlightens both the spirit and the soul. Indeed, the HENDRICK'S Master Distiller can often be heard talking at length to her 'two little sweeties' – the delightful and peculiarly small copper pot stills from which the most unusual gin flows."
NOT JUST AN OBELISK
William Bankes: The Exiled Collector
With Anne Sebba
Wednesday the 6th July 2011
Doors at 6 pm, Show commences at 7 pm

William John Bankes was an explorer, Egyptologist and adventurer who during the nineteenth century, travelled extensively to the Near East and Egypt, making an impressive collection of Egyptian artifacts. His massive portfolio of notes, manuscripts and drawings produced and collected during his travels along the Nile with explorations in Egypt provide the only historical record of some inscriptions and monuments.

Bankes was not only an explorer, but an amateur architect, a careful epigrapher and a master of the art of copying ancient inscriptions. He collected numerous Spanish paintings, by Murillo and others, as well as artifacts from Ancient Egypt which are still on display at his house in Kingston Lacy.
Bankes was an educated and affluent man, though at times somewhat mischievous and boisterous. He was eventually exiled from his home in England due to homosexual indiscretions which led him to flee, seeking refuge after being caught in compromising circumstances with a guardsman in Green Park. During his lifetime, sodomy was considered a grave crime in England and carried with it the death penalty. Even though he was unable to return to Kingston Lacy, he continued to collect from abroad, sending his collections to be displayed in his beloved home. It is believed that he secretly visited Kingston Lacy to admire his home and collections before his death in Venice.
Anne Sebba
Anne Sebba is the author of William Bankes: The Exiled Collector and a biographer, lecturer, journalist and former Reuters foreign correspondent. Her first job was at the BBC World Services in the Arabic Department. She has written eight books, several short stories and introductions to reprinted novels. She is a member of the Society of Authors Executive Committee and is working on a biography of Wallis Simpson.



Talks at 11 Mare Street - please click here to buy tickets