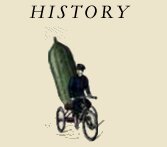 "It is true, the spoken word enlightens both the spirit and the soul. Indeed, the HENDRICK'S Master Distiller can often be heard talking at length to her 'two little sweeties' – the delightful and peculiarly small copper pot stills from which the most unusual gin flows."
The Ancient Guide to Modern Life
with Natalie Haynes
Tuesday the 23rd October 2012
Doors at 6 pm, Show commences at 7 pm

The ancient world can seem hopelessly foreign to us. But actually, it was full of people who behaved just liek we do: they lived and worked and loved and thought and argued. They also had dinner parties where they eyed up how their neighbours lived and then bitched about them quietly. Natalie Haynes brings the ancient world to life, and dispels a few myths along the way. Caeser's last words weren't 'Et tu, Brute,' gladiators didn't say, 'Those about to die salute you,' and the first Bond villain lived almost 2000 years before Daniel Craig.

Natalie Haynes
Natalie Haynes is a British comedian and writer. She was a member of Footlights at Cambridge University and began performing stand-up comedy in 1994. Haynes is a familiar voice on radio, frequently appearing on comedy programmes on BBC Radio 4 and BBC 7. She is also a regular Television panelist on shows such as BBC2's Newsnight Review, More4's The Last Word, The Book Quiz, among others. Haynes is also a contributing journalist to The Times, New Humanist, The Sunday Times, The Sunday Telegraph, The Big Issue, Loaded, and The Independant. She has toured from Dublin to Berlin to Manhattan, and has performed five Edinburgh Fringe sell-out runs and national tours. She has appeared at every Newbury Comedy Festival. As if these achievements aren't enough, she is a lauded author who is to publish a new book, The Ancient Guide to Modern Life with Profile Books in November 2010, available to preorder here.

Talks at 11 Mare Street - please click here to buy tickets