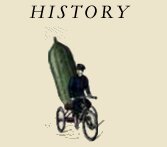 "It is true, the spoken word enlightens both the spirit and the soul. Indeed, the HENDRICK'S Master Distiller can often be heard talking at length to her 'two little sweeties' – the delightful and peculiarly small copper pot stills from which the most unusual gin flows."
Anthropomorphic Mouse Taxidermy Class
with Shannon Harmon
Evening classes are 7pm – 11pm
Afternoon classes are 1pm - 5pm
Ticket Price £60

NEW DATES:
April 19th, evening
May 5th, afternoon
May 10th, evening
May 12th, afternoon
May 17th, evening
May 19th, afternoon
May 24th, evening
May 31st, evening

SOLD OUT:
March 8th, March 31st, April 5th, April 28th, May 3rd, May 26th, June 2nd, June 21st, July 5th, July 28th

After a successful London debut by the talented New York tattoo artist and taxidermist Sue Jeiven, The Last Tuesday Society are proud to present a new season of anthropomorphic mouse taxidermy classes.

Anthropomorphism is the attribution of human characteristics to animals, plants or non-living things, a practice widely explored in the medium of taxidermy and most famously realized by the Victorian taxidermist Walter Potter. His Museum of Curiosities featured wonderful bestial dioramas from a classroom of 48 bunnies in 'Rabbit School' to a wedding party of kittens dressed in morning coats and lace dresses with frilly knickers.
This workshop will provide participants with the chance to recreate the magic of Walter Potter. All materials – including a mouse for each student–will be provided, and each class member will leave at the end of the day with their own taxidermied mouse. Students are invited to bring any miniature items with which they might like to dress or decorate their new friend; some props and miniature clothing will also be provided by the teacher. A wide variety of sizes and colors of mice will be available.
The class is intended for beginners and no former taxidermy experience is required.
NOTES:
• All mice are ethically sourced and were not killed for this class. The mice used are feeder animals for snakes and lizards and would literally be discarded if not sold.
• NO dangerous chemicals will be used and all animals are disease free.
• Please be advised that this class is not for the faint hearted. There will be minimal blood and gore, but taxidermy is not for everyone.
• Please do not bring any dead animals with you to the class

This class takes place at Hackney City Farm - please click here to buy tickets