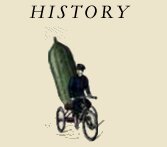 "It is true, the spoken word enlightens both the spirit and the soul. Indeed, the HENDRICK'S Master Distiller can often be heard talking at length to her 'two little sweeties' – the delightful and peculiarly small copper pot stills from which the most unusual gin flows."
The Victorian Love Affair with Death and the Art of Mourning Hair Jewelry: Part Three of "Hairy Secrets" Series
Illustrated lecture with Art Historian and Master Jeweler Karen Bachmann
17th June 2013
Doors at 6:30 / Talk begins at 7:00 pm
Ticket price £7

The Victorians had a love affair with death which they expressed in a variety of ways, both intensely sentimental and macabre. Tonight's lecture–the last in a 3-part series on human relics and Victorian mourning jewelry–will take as its focus the apex of the phenomenon of hair jewelry fashion in the Victorian Era as an expression of this passion. Nineteenth century mourning rituals will be discussed, with a particular focus on Victorian hairwork jewelry, both palette worked and table worked. Also discussed will be the historical roots of the Victorian fascination with death, such as high mortality rates for both adults and children, the rise of the park cemetery, and the death of Queen Victoria's beloved Prince Albert and her subsequent fashion-influencing 40-year mourning period. Historical samples of hair art and jewelry from the lecturer's personal collection will also be shown.
Hairy Secrets: Human Relic as Memory Object in Victorian Mourning Jewelry is a series which will explore in lectures and a workshop the history of the preservation of human remains for reasons sacred and profane, culminating in the flowering of Victorian hair art mourning jewelry, or jewelry which incorporates the hair of the beloved dead.
Lecture One: "Speaking Reliquaries" and Christian Death Rituals (June 13, 7:00 PM)
Lecture Two: The History of the Memento Mori and Death's Head Iconography (June 14, 7:00 PM)
Lecture Three: The Victorian Love Affair with Death and the Art of Mourning Hair Jewelry and Morbid Anatomy Going Away Party (June 17, 7:00 PM)
Workshop: Victorian Hair Jewelry Workshop with Master Jeweler Karen Bachmann (June 14, 15 & 16 1 - 5 PM)
Karen Bachmann
Karen Bachmann is a fine jeweler with over 25 years experience, including several years on staff as a master jeweler at Tiffany & Co. She is a Professor in the Jewelry Design Dept at Fashion Institute of Technology as well as the School of Art & Design at Pratt Institute. She has recently completed her MA in Art History at SUNY Purchase with a thesis entitled "Hairy Secrets; Human Relic as Memory Object in Victorian Mourning Jewelry". In her downtime she enjoys collecting biological specimens, amateur taxidermy and punk rock.

The Last Tuesday Society is honoured to house this exhibition and lecture series cultivated in collaboration with Joanna Ebenstein of the rightfully venerated 'Morbid Anatomy' Library, Museum & Blog.

Talks take place at The Last Tuesday Society at 11 Mare Street, London, E8 4RP - please click here to buy tickets