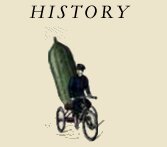 "It is true, the spoken word enlightens both the spirit and the soul. Indeed, the HENDRICK'S Master Distiller can often be heard talking at length to her 'two little sweeties' – the delightful and peculiarly small copper pot stills from which the most unusual gin flows."
THE HORROR OF LOVE: Nancy Mitford and Gaston Palewski
With Lisa Hilton
Tuesday the 19th June 2012
Doors at 6 pm, Show commences at 7 pm

Lauded author Lisa Hilton tells the story of Nancy Mitford and Gaston Palewski. The lovers met during World War II, and while wartime love affairs were notoriously short-lived, Palewski remained Mitford's passion until her death in 1973. Despite his acne-pitted skin and a ungentlemanly method of pursuit, Palewski remained a notorious womanizer, perhaps because he was apparently very good in bed. While he claimed he could not marry Mitford because she was divorced and Protestant, in 1969 he married the extremely rich Protestant divorcee Violette de Pourtales. Mitford, scrupulously good at hiding her feelings, pretended not to mind, though it is said that her death four years later was the result of a broken heart.
Lisa Hilton
Lisa is the author of The Horror of Love, a biography of Nancy Mitford and Gaston Palewski. She has written features and reviews for Vogue, Elle, GQ, Harpers and Queen,the Evening Standard, the Observer, the Telegraph and Sunday Telegraph, the Art Newspaper, ES Magazine, Tatler and the New Yorker. She currently contributes to the TLS, the Daily Beast ,the Royal Academy Magazine, Marie Claire and the Spectator. She wrote for and appeared in the recent Brook Lapping documentary "Louis XIV and Versailles" and the Channel 4 programme "Mistresses". Lisa has written introductions for the Virago editions of "Live Alone and Like It" and Daphne du Maurier's "Mary Anne", which also appears in the "Daphne du Maurier Companion".

Talks at 11 Mare Street - please click here to buy tickets