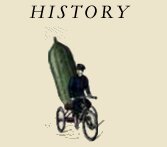 "It is true, the spoken word enlightens both the spirit and the soul. Indeed, the HENDRICK'S Master Distiller can often be heard talking at length to her 'two little sweeties' – the delightful and peculiarly small copper pot stills from which the most unusual gin flows."
A HISTORY OF TAXIDERMY: ART, SCIENCE AND BAD TASTE
with Dr Pat Morris
Tuesday 13th March 2012
Doors at 6 pm, Show commences at 7 pm

Should taxidermy be viewed as art, science, or bad taste? And why is it so interesting? Dr. Pat Morris' illustrated lecture "A History of Taxidermy: Art, Science and Bad Taste" will explore these topics and more. His talk will range over the history of stuffed animals, considering how a small-time taxidermist business operated in the 19th century and exploring the many diverse and amusing uses of taxidermy and the taxidermist's products ranging from major museum exhibits to stuffed pets, hunting trophies, animal furniture, kitten weddings, frogs eating spaghetti and squirrels playing cards. He will discuss in detail the work of anthropomorphic taxidermist Walter Potter and his eponymous "Museum of Curiosities," as detailed in his own lavishly illustrated book on that topic, which will be available for sale at the lecture.


Dr Pat Morris
Dr. Pat Morris is a retired staff member of Royal Holloway College
(University of London), where he taught biology undergraduates and
supervised research on mammal ecology. In that capacity he has published many books and scientific papers and featured regularly in radio and TV broadcasts. The history of taxidermy has been a lifelong hobby interest and he has published academic papers and several books on the subject. With his wife Mary he has travelled widely, including most of Europe and the USA, seeking interesting taxidermy specimens and stories. They live in England where their house is home to the largest collection and archive of historical taxidermy in Britain.

Talks at 11 Mare Street - please click here to buy tickets