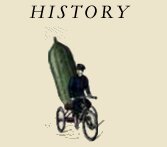 "It is true, the spoken word enlightens both the spirit and the soul. Indeed, the HENDRICK'S Master Distiller can often be heard talking at length to her 'two little sweeties' – the delightful and peculiarly small copper pot stills from which the most unusual gin flows."
GRANTA TALES OF TERROR
Tuesday the 1st of November
Doors at 6 pm, Show commences at 7 pm

Join us for an evening of chilling tales to mark the launch of Granta 117: Horror, the latest issue of the quarterly magazine of new writing which explores real and imagined horrors. Enjoy a dramatic reading of a never-before-heard story by Stephen King and a reading and discussion with novelist Sarah Hall who writes of a walk in the wild among men and beasts.
In association with the Hendrick's Lecture Series and Liars' League. Each ticket includes a copy of Granta 117: Horror.


Talks at 11 Mare Street - please click here to buy tickets