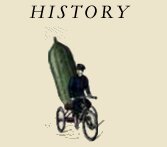 "It is true, the spoken word enlightens both the spirit and the soul. Indeed, the HENDRICK'S Master Distiller can often be heard talking at length to her 'two little sweeties' – the delightful and peculiarly small copper pot stills from which the most unusual gin flows."
A Spoonful of Fiction: A Granta Salon
Monday 3rd September 2012
Doors at 6 pm, Show commences at 7 pm.

In this special edition of Liars' League, actors from the live fiction salon perform stories of addiction, healing and the history of medicine by Rose Tremain and Suzanne Rivecca, as featured in Granta 120: Medicine. Then, writer and broadcaster Colin Grant (Bageye at the Wheel, I & I: Marley, Tosh and Wailer), in conversation with a Granta editor, tells how he pursued and then quit medical school and reads from his new autobiographical novel extracted in granta.com.

Admission price includes a copy of Granta 120: Medicine.
The Last Tuesday Society is honoured to house this exhibition and lecture series cultivated in collaboration with Joanna Ebenstein of the rightfully venerated 'Morbid Anatomy' Library, Museum & Blog.

Talks at 11 Mare Street - please click here to buy tickets