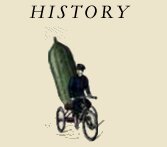 "It is true, the spoken word enlightens both the spirit and the soul. Indeed, the HENDRICK'S Master Distiller can often be heard talking at length to her 'two little sweeties' – the delightful and peculiarly small copper pot stills from which the most unusual gin flows."
Sharon-Michi Kusunoki
on Edward James
Thursday the 1st December 2011
Doors at 6 pm, Show commences at 7 pm

Best known as a patron, Edward James' collection was diverse. However it is without a doubt that his greatest commitment was to the art of the surrealists: Leonora Carrington, Leonor Fini, René Magritte and Salvador Dalí, the first 'surrealist' he supported on a grand scale. One of the rare few who chose to build surrealism, James created, with the passion of an artist and phenomenal imagination, some of the most successful and harmonious examples of fantasy architecture and interior decoration of the 1930s - a hybrid, one might say, of the theatrical and the surrealist states of the marvellous. In London, James transformed his mid-Georgian Wimpole Street home into a highly theatrical spectacle - with lobster telephones, classical marble columns, billowing satin draperies, lush swags, and tremendous garlands. In the bathroom designed for his wife, the Viennese ballerina Tilly Losch, James immortalised Tilly's wet footprint by having it woven into the carpet that led to her bathroom.
Sharon-Michi Kusunoki is an art historian and Curator and Archivist of the Edward James Foundation at West Dean near Chichester. She curated the Edward James Retrospective at Brighton Museum and Art Gallery and is currently preparing the publication of Edward James' correspondence with his artist friends.



Talks at 11 Mare Street - please click here to buy tickets