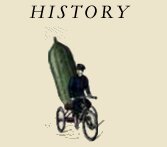 "It is true, the spoken word enlightens both the spirit and the soul. Indeed, the HENDRICK'S Master Distiller can often be heard talking at length to her 'two little sweeties' – the delightful and peculiarly small copper pot stills from which the most unusual gin flows."
The Dark Rose

With Jennifer Potter
7th November 2012
Doors at 6 pm, Show commences at 7 pm

The rose. No other flower has come close to capturing the western imagination in quite the same way. Tulip fever may have flared fiercely and suddenly in seventeenth-century Europe. The Madonna lily may match the white rose for its symbolic purity. But no other flower fascinates like this mysterious flower. In its very ambiguities lies the blood of Christ with the sweat of muhammad, the sacred and the profane, life and death, the white rose of chastity and the red rose of consummation. In The Rose, Jennifer Potter sets out on a quest to uncover the life of a flower which has been viewed so hetrogenously by different cultures in different countries across the centuries. She discovers what it is about the rose that has driven people to distraction, where the roses of today originated and how they propagated and spread. From the Greek and roman empires, through Europe and the Middle East to China, Jennifer Potter's search unfolds across the world, enriched by fabulous historical characters, literary evocations and man's perpetual love of this unique flower.
Jennifer Potter
Jennifer Potter is the author of three novels and four works of non-fiction: the much admired Secret Gardens; Lost Gardens, written to accompany the television series; an acclaimed biography of the John Tradescants, Strange Blooms, The Curious Lives and Adventures of the John Tradescants; and most recently The Rose, A True History, heralded as 'a remarkable and gripping work of scholarship' (Mary Keen, Gardens Illustrated) and 'the finest disquisition on the early history and symbolism of the rose' (Daily Telegraph). Until recently a Royal Literary Fund Fellow at King's College London, she reviews regularly for the Times Literary Supplement and is an Honorary Teaching Fellow on the University of Warwick's Writing Programme.





Talks at 11 Mare Street - please click here to buy tickets