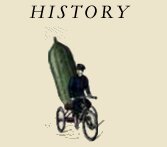 "It is true, the spoken word enlightens both the spirit and the soul. Indeed, the HENDRICK'S Master Distiller can often be heard talking at length to her 'two little sweeties' – the delightful and peculiarly small copper pot stills from which the most unusual gin flows."
DANDYISM
with Ian Kelly
Friday 13th July 2012
Doors at 6 pm, Talk commences at 7 pm

Ian Kelly will talk on dandyism: from the classic definitive dandy Beau Brummell, arbiter of elegance in regency London and subject of a previous biography, to controversial modern dandy Sebastian Horsley.


Ian Kelly
Ian Kelly is a multi-award-nominated actor, writer and presenter of TV documentaries. He is Sunday Times Biographer of the Year 2008-2009 (Casanova). Current acting projects include the final films in the Harry Potter series, in which Ian plays Hermione's father. Kelly can also be seen on stage in the National Theatre's production of The Pitmen Painters.
Talk takes place at The Last Tuesday Society at 11 Mare Street, London, E8 4RP - please click here to buy tickets