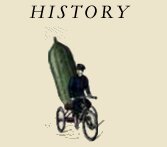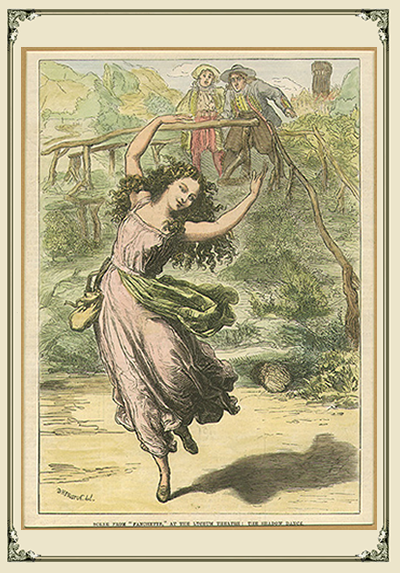 "It is true, the spoken word enlightens both the spirit and the soul. Indeed, the HENDRICK'S Master Distiller can often be heard talking at length to her 'two little sweeties' – the delightful and peculiarly small copper pot stills from which the most unusual gin flows."
A DANCE THROUGH TIME: Images of Western social dancing from the middle ages to modern times
with Jeremy Barlow
Thursday 19th July 2012
Doors at 6 pm, Talk commences at 7 pm

Jeremy Barlow specializes in English popular music and dance music from 1550 to 1750, as a performer, broadcaster, writer, and lecturer.
A knees-up at a country fair, a pair of dancing ogres, children round a maypole, ballroom champions, decadent masquerade, and celebrations at Piccadilly Circus on VE day all feature in this enchanting survey of dance illustration through the centuries. What do these vibrant, often elegant and sometimes irreverent images reveal to us about the history of social dancing and changing attitudes towards the dance floor? In his richly illustrated book, Jeremy Barlow surveys over 600 years of imagery, drawing out major themes in the representation of dance. He shows how over the centuries, artists and illustrators have represented dance in a stylized and often humorous manner, with curved, flowing lines for the gracious dancer and angular postures for the uncouth, rustic, or exhibitionistic performer. He also reveals how artists have responded in imaginative ways to the challenge of how to convey a sense of the dancer's movement through a frozen moment in print, and what techniques illustrators have used to demonstrate specific poses and steps, from the galliard, mazurka, and minuet to the waltz, tango, and cha cha cha. Finally he examines the age-old tension between decorum and licence on the dance floor and how this changed with the advent of jive and the untutored vitality of rock'n' roll. The book draws on a wide range of materials in the Bodleian Library, including fourteenth-century manuscripts, satirical prints, dance cards, and invitations to balls. Each image is carefully analysed for what it can reveal to us about behavioural codes and satirical intent, providing an unusual insight into the social history and imagery of dance.
Jeremy Barlow
After studying at Trinity College Cambridge and the Royal Academy of Music, Jeremy Barlow worked at first chiefly in the theatre as a musical director, flautist and composer, and at the BBC as a radio producer and broadcaster. He then focused increasingly on early music as a performer, playing baroque flute, recorder and harpsichord, directing first the Barlow Baroque Players, and then from 1979 the Broadside Band.
From 1986-1999 he was Music Director at London Contemporary Dance School, and he has also been involved in many projects, seminars and conferences on the links between historical dance and music. He has a special interest in English popular and dance music from the 16th to 18th centuries (see other pages of the website), and has worked closely with historical dancers on several of his Broadside Band albums.
His audiovisual presentations and lectures are much in demand from organisations such as the National Association of Decorative and Fine Art Societies and U3A; he has toured widely in Britain, Europe, Australia and New Zealand.
Talk takes place at The Last Tuesday Society at 11 Mare Street, London, E8 4RP - please click here to buy tickets