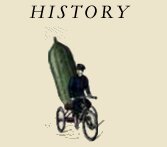 Edward Burra, Dancing Skeletons, 1934, Tate. (c) Estate of the artist courtesy Lefevre Fine Art Ltd.




"It is true, the spoken word enlightens both the spirit and the soul. Indeed, the HENDRICK'S Master Distiller can often be heard talking at length to her 'two little sweeties' – the delightful and peculiarly small copper pot stills from which the most unusual gin flows."
The Dance of Death: Edward Burra and the Macabre
With Simon Martin
Tuesday the 8th November 2011
Doors at 6 pm, Show commences at 7 pm

Perhaps best known for his depictions of sailors, pimps and tarts in Parisian nightclubs, dockside cafes in Marseilles and the streets of Harlem in the 1920s and 1930s, Edward Burra was drawn to disreputable subjects and the dark side of humanity. Often grouped with the Surrealists, he also created extraordinary images of dancing skeletons, strange bird men, and sinister still lifes that were full of menace. Simon Martin, author of the new monograph of the artist, explores his work and his diverse influences from Goya and Hieronymous Bosch, to the science fiction of HP Lovecraft and hammer horror movies.

Simon Martin
Simon Martin is a writer, curator and art historian. He is the Head of Curatorial Services in the award-winning Pallant House Gallery in Chichester, where he is responsible for the remarkable collection of Modern British and contemporary art, and the programme of temporary exhibitions and installations. He is curator of the Gallery's major Edward Burra exhibition, and author of the new monograph on the artist published by Lund Humphries. His other books and catalogues include 'John Tunnard: Inner Space to Outer Space,' 'Colin Self: Art in the Nuclear Age' and 'Poets in the Landscape: The Romantic Spirit in British Art.' He is also contributing to the catalogue of the forthcoming exhibition 'British Design 1948 - 2012' at the V&A Museum.





Talks at 11 Mare Street - please click here to buy tickets