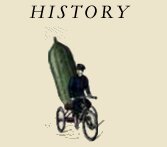 "It is true, the spoken word enlightens both the spirit and the soul. Indeed, the HENDRICK'S Master Distiller can often be heard talking at length to her 'two little sweeties' – the delightful and peculiarly small copper pot stills from which the most unusual gin flows."
Lord Gawain Douglas on his Great Uncle Bosie

With Lord Gawain Douglas
1st November 2012
Doors at 6 pm, Show commences at 7 pm

Lord Alfred Douglas or 'Bosie' as he was known, is mainly remembered for his 'scandalous' relationship with Oscar Wilde. A relationship which not only destroyed Wilde's career and reputation, it also ruined Bosie's chances of receiving any recognition for his own considerable writing skills. Lord Alfred Douglas was an accomplished poet, and with today's enlightened attitudes his great nephew Lord Gawain Douglas, would like to see him re-established and acknowledged for his outstanding work which is so very much clouded by his relationship with Wilde. Gawain, a musician and poet himself lives with his wife Nicolette (also a musician) in Deal Kent. They have six children. Gawain is very defensive of Bosie. 'He was courageous and loyal and many forget that he was the only one to stick with Wilde at the time of his trial'.
Lord Gawain Douglas
There can be few men more equipped to speak out on behalf of his ancestor. Lord Gawain Douglas is the younger son of Francis, the 11th Marques of Queensberry (The Queensberry's of boxing rules fame). Poetry runs through the generations of the ancient Douglas line. ' The mad bad line' as Wilde called it. First, there was Gavin Douglas, a sixteenth-century Bishop and one of Scotland's most famous Renaissance characters and poets. Then there was William Douglas, one of the two Black Douglas's of tradition who wrote the old Scottish song 'Annie Laurie'. Gawain's father was famous for his readings of Shakespeare's sonnets, and Bosie was recognised by Oscar Wilde and George Bernard Shaw as one of England's
outstanding poets.





Talks at 11 Mare Street - please click here to buy tickets