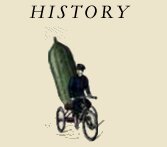 "It is true, the spoken word enlightens both the spirit and the soul. Indeed, the HENDRICK'S Master Distiller can often be heard talking at length to her 'two little sweeties' – the delightful and peculiarly small copper pot stills from which the most unusual gin flows."
EGYPTIAN BOOK OF THE DEAD with Professor Stephen Quirke
Thursday the 23rd of February
Doors at 6 pm, Show commences at 7 pm

The Book of the Dead is the modern name of an ancient Egyptian funerary text, used from the beginning of the New Kingdom (around 1550 BC) to around 50 BC. The original Egyptian name for the text, transliterated rw nw prt m hrw is translated as "Book of Coming Forth by Day". Another translation would be "Book of emerging forth into the Light". The text consists of a number of magic spells intended to assist a dead person's journey through the Duat, or underworld, and into the afterlife. The Book of the Dead was part of a tradition of funerary texts which includes the earlier Pyramid Texts and Coffin Texts, which were painted onto objects, not papyrus. Some of the spells included were drawn from these older works and date to the 3rd millennium BC. Other spells were composed later in Egyptian history, dating to the Third Intermediate Period (11th to 7th centuries BC). A number of the spells which made up the Book continued to be inscribed on tomb walls and sarcophagi, as had always been the spells from which they originated. The Book of the Dead was placed in the coffin or burial chamber of the deceased.

Dr Stephen Quirke studied Egyptology at the University of Cambridge from 1980 to 1987, taking as the theme for his doctoral thesis issues of kingship and administration in Egypt during the late Middle Kingdom (about 1850-1700 BC), leading to the 1990 publication The Administration of Egypt in the late Middle Kingdom: the hieratic documents. In 1988-1989 at the Berlin Egyptian Museum he researched the great but fragmentary temple papyrus archive from the pyramid complex of Senusret II near al-Lahun. From 1990 he worked with Mark Collier on the full edition of all papyri from al-Lahun town now preserved at UCL, resulting in the three volumes of UCL Lahun Papyri (2002-6).

From 1989 to 1999 he was a curator in the Department of Egyptian Antiquities at the British Museum, with special responsibility for hieratic manuscripts, notably the extensive collection of Books of the Dead and other funerary papyri.

Since 1999 he has been curator at the Petrie Museum of Egyptian Archaeology, in University College London. He teaches at the Institute of Archaeology, UCL, where he has held the Edwards Chair of Egyptian Archaeology and Philology since 2010.

Talks at 11 Mare Street - please click here to buy tickets