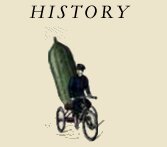 "It is true, the spoken word enlightens both the spirit and the soul. Indeed, the HENDRICK'S Master Distiller can often be heard talking at length to her 'two little sweeties' – the delightful and peculiarly small copper pot stills from which the most unusual gin flows."
Sam Lee in Performance

6th February 2013
Doors at 6 pm, Show commences at 7 pm

Sam Lee is one of Britain's finest singers and the most cogent force of his generation in British folk music; an heir to the great revival during the 1950s and 60s led by Martin Carthy and the Watersons, and Fairport Convention in their wake. Lee brings contemporary folk music back to whence much of it came: Roma, Gypsies and Scottish and Irish Travellers, who have passed these songs from generation to generation, over centuries. He scours Britain for those whom many avoid or despise – travellers in camps or housed – to learn their lore and songs. And a first collection makes up his debut album: Ground of Its Own, nominated for a Mercury award last month.
Talks at 11 Mare Street - please click here to buy tickets