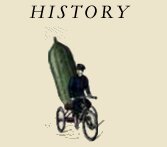 "It is true, the spoken word enlightens both the spirit and the soul. Indeed, the HENDRICK'S Master Distiller can often be heard talking at length to her 'two little sweeties' – the delightful and peculiarly small copper pot stills from which the most unusual gin flows."
Mouse Taxidermy Classes
With Mabel Edwards
Wednesday 21st, 28th November and 5th, 12th December
Class lasts approximately 4 hours- 7pm - 11pm
£60.00

Come and try your hand at the historical art of taxidermy in this fantastic new beginner's class!

This class will teach you basic traditional taxidermy. Whether you want to create a masterpiece or just interested in the process, everyone is welcome to join up to this comprehensive easy to understand class led by Mabel Edwards. The class will be aimed at creating a natural, life-like mount of a mouse, but please feel free to bring any miniature props with you if you would rather explore a more anthropomorphic approach.

A step by step guide will be available to take home so you don't forget all that you learned. A variety of sizes of white mice will be available.
A great place to bring a first date and make your mother's Christmas gift at the same time!

No former taxidermy experience is required.

Also, some technical notes:
• We use NO harsh or dangerous chemicals.
• Everyone will be provided with gloves.
• All animals are disease free.
• Although there will not be a lot of blood or gore, a strong constitution is necessary; taxidermy is not for everyone.
• All animals were already dead, nothing was killed for this class. All mice used are feeder animals for snakes and lizards.
• Please do not bring any dead animals with you to the class.
Mabel Edwards is a London based taxidermy artist who incorporates modern dynamics to an ancient art, creating playful works of art featuring unique, contemporary and bejewelled taxidermy."
Workshops at 11 Mare Street - please click here to buy tickets