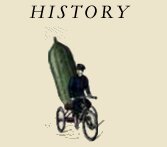 "It is true, the spoken word enlightens both the spirit and the soul. Indeed, the HENDRICK'S Master Distiller can often be heard talking at length to her 'two little sweeties' – the delightful and peculiarly small copper pot stills from which the most unusual gin flows."

Leonor Fini
with Peter Webb

22nd February 2013
Doors at 6 pm, Show commences at 7 pm

Leonor Fini
Talented, glamorous and ambitious, Leonor Fini (19071996) was one of the most influential female artists of the mid-20th century. Finis figures sphinxes, felines, nymphs, priestesses, nudes are bold proclamations of female sexuality that convey a powerful feminine subconscious. Also renowned for her theatrical set design, costumes and posters, the artist developed close relationships with other avant-garde Surrealists, including Andre Breton, Salvador Dalí, Man Ray and Max Ernst, who became her lover. Sphinx is a fascinating portrait of a magnetic woman who lived her life with panache and elegance, deftly wrapping drama into her art.
Peter Webb
Peter Webb is the author of The Erotic Arts, and Art Editor of The Visual Dictionary Of Sex. He is currently a professor of art at Middlesex University, England.
He is the author of "DEATH, DESIRE & THE DOLL: The Life and Art of Hans Bellmer" and "Sphinx: The Life and Art of Leonor Fini"
Talks at 11 Mare Street - please click here to buy tickets