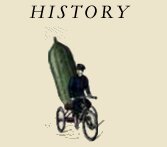 "It is true, the spoken word enlightens both the spirit and the soul. Indeed, the HENDRICK'S Master Distiller can often be heard talking at length to her 'two little sweeties' – the delightful and peculiarly small copper pot stills from which the most unusual gin flows."
Hans Bellmer: Life, Death & the Doll
With Peter Webb
6th December 2012
Doors at 6 pm, Show commences at 7 pm

Hans Bellmer: Life, Death & the Doll
Death, Desire, and the Doll also tells the complete story of Bellmer's remarkable life, from Nazi Germany to the inner circle of the Paris Surrealists and beyond. It is a fascinating story which encompasses the history of both surrealist and erotic art and literature, and which firmly positions Hans Bellmer at the forefront of the 20th Century avant-garde. De Sade, Bataille, Jean de Berg and Andre Pieyre de Mandiargues are just some of the authors whose work Bellmer enhanced with his incredibly perverse and complex illustrations. With his legendary Doll, Bellmer established one of the most disturbing creations in modern art, while his text The Anatomy of the Image remains crucial to understanding the eciprocity between body and imagination.
Peter Webb
Peter Webb is the author of The Erotic Arts, and Art Editor of The Visual Dictionary Of Sex. He is currently a professor of art at Middlesex University, England.
He is the author of "DEATH, DESIRE & THE DOLL: The Life and Art of Hans Bellmer" and "Sphinx: The Life and Art of Leonor Fini"
Talks at 11 Mare Street - please click here to buy tickets